Welcome to my studio!
My name is Coffee, I'm the Owner, Manager and Tattooist of Naka Tattoo Studio in White Sand Beach, on the island of Koh Chang in Thailand.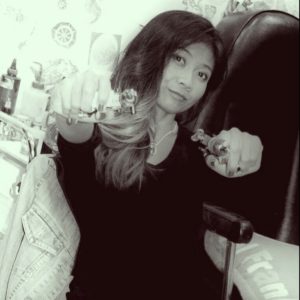 I've been studying arts and been graduated from Mahasarakham University, in the Maha Sarakham Province, northeast region of Thailand (Isan).
I moved to Koh Chang few years where I opened my one studio to practise what I like the most, art!
I'm a tattooist but I can draw what even you want, in the style you want. I'm using tattoo machine but I can also go with the old traditional bamboo if you prefer.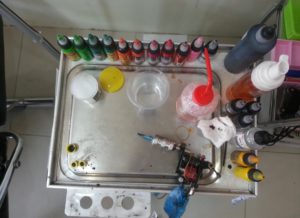 And if you don't like you old tattoos, I can re-colour them or just cover them with new ones.
Bamboo or machine tattooing, with my team we are all using sterilised needles, surgical gloves and professional tattoo ink.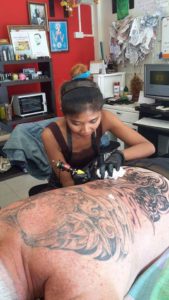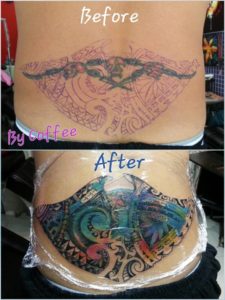 And for you who are interested by getting tattooed but don't like the idea to carry it all your life, why not to try Henna tattoo? After a couple of weeks it will be gone!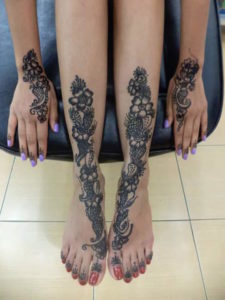 And when I'm not tattooing, I'm painting. Some of my paints are exposed in my studio but I can also paint anything on order. Tell me what you want, give me a model or a picture and I will make it for you. The time to realise a full frame depends how I'm busy and the best way is to contact me before.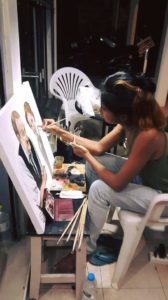 And finally My Store. I'm selling few products which can be purchased directly from my studio. I ship only in Thailand, sorry if you are living abroad, you will have to come to visit me in Koh Chang 😉
For you who are living in Thailand, the price includes the shipping cost.
If you want to get in touch with me, please check my Contact page.